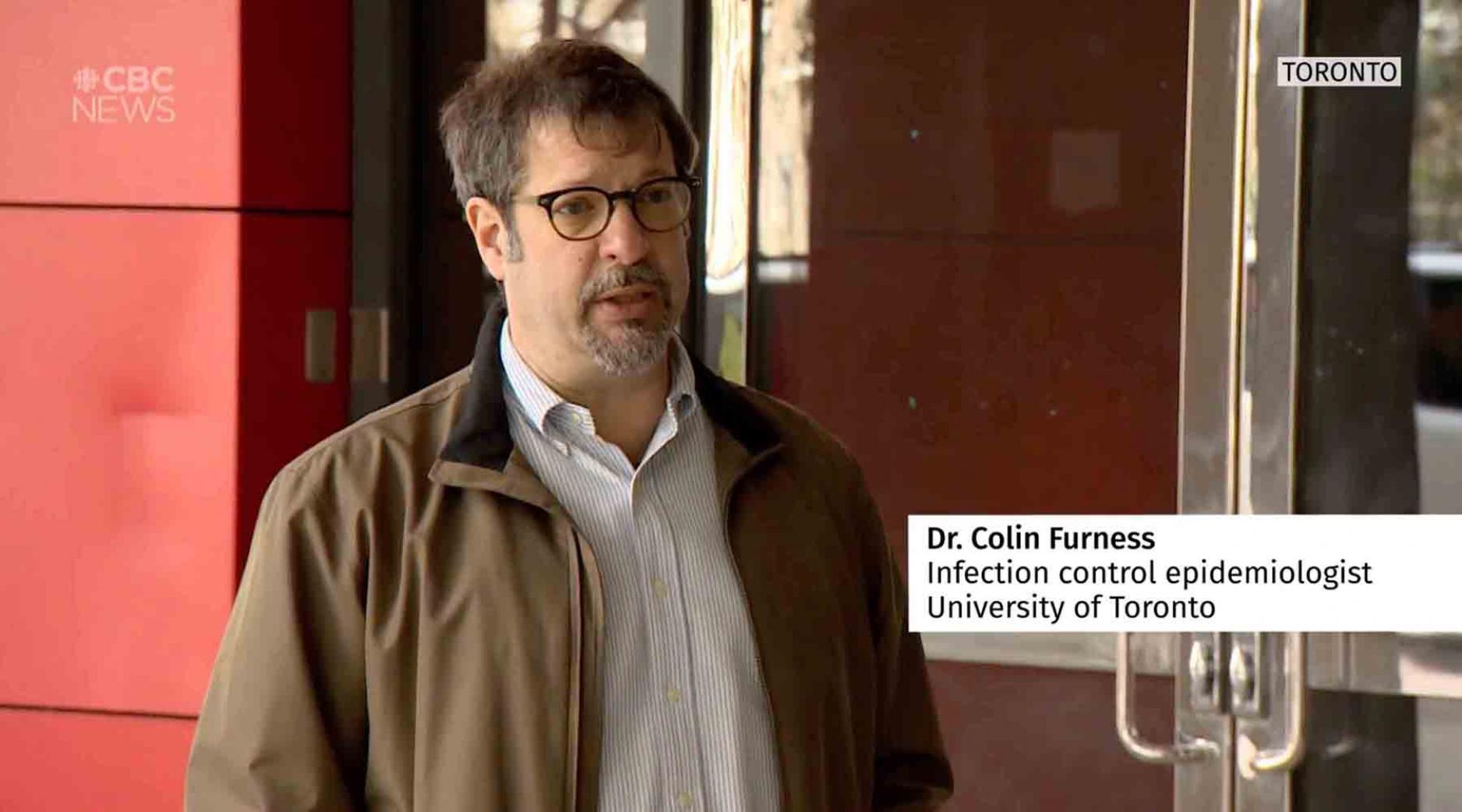 Dr Colin Furness is quoted as claiming harsher lockdowns are necessary to "control the numbers", which I have debunked elsewhere. Mr Furness is a shill, just like The Star, as they are beholden to Caesar. Here is an excerpt from the peddler of #FearPorn Irene Lavery:
A "steady rise in cases was inevitable," said Colin Furness, epidemiologist at the University of Toronto, as the third wave is driven by the B.1.1.7 variant, which is known to be about 50 per cent more contagious. It also leads to more severe illness, including among younger people, as well as a higher risk of death.
The variant grew even while Toronto was under stay-at-home orders, according to Furness. "That means our heaviest restrictions were not adequate to control growth," he said.
Furness did not base his opinion solely on a single day's increase. "My conclusion is based on how this variant has played out elsewhere, and the recent increases are consistent with that pattern," he said.
Furness also said he believes Toronto will see more lockdowns and restrictions in April, noting that school closures were necessary in the U.K. to bring the variant under control.
"So that is likely here as well," he said.

At the time of the last spike above 1,000 daily cases, the city's schools were closed for in-person learning, and the entire province was under a state of emergency with Premier Doug Ford issuing a stay-at-home order that came into effect on Jan. 14. Under the order, Ontarians had to remain in their place of residence unless leaving for essential purposes including going to the grocery store or work.
Mr Furness has direct affiliation with a hub of sites proudly claiming to receive substantial funding from the Government of Canada. This hub is the Evidence Synthesis Network (an adjunct of the Science Table), which is comprised of four core domains, with four additional satellites, utilizing simple 3xx redirects to provide sufficient coverage of their target market.. 
This will not end well. What we have entered around the second lockdown, and are venturing even deeper into, now is a calculated form of digital warfare called Asymmetric Information Warfare. You can clearly see this by how the media are earning their slice of the 600M pie of the "media buyout (err, bailout)" whereby qualified organizations get access to this "slush fund" only if their ideology is in comportment with that of the Liberal Party of Canada ethos. 
Canadian Broadcasting Corporation (CBC), Toronto Star (TheStar), The Post Millenial, and even BlogTO just to name a few, are all in line to regurgitate government-approved #FearPorn. But the funny thing about these media establishments accepting the Liberal bribe, is that they are ALL acting in the capacity of state agency.
I've written about that elsewhere, so you can just refresh with some light Corona while you read another article. ;)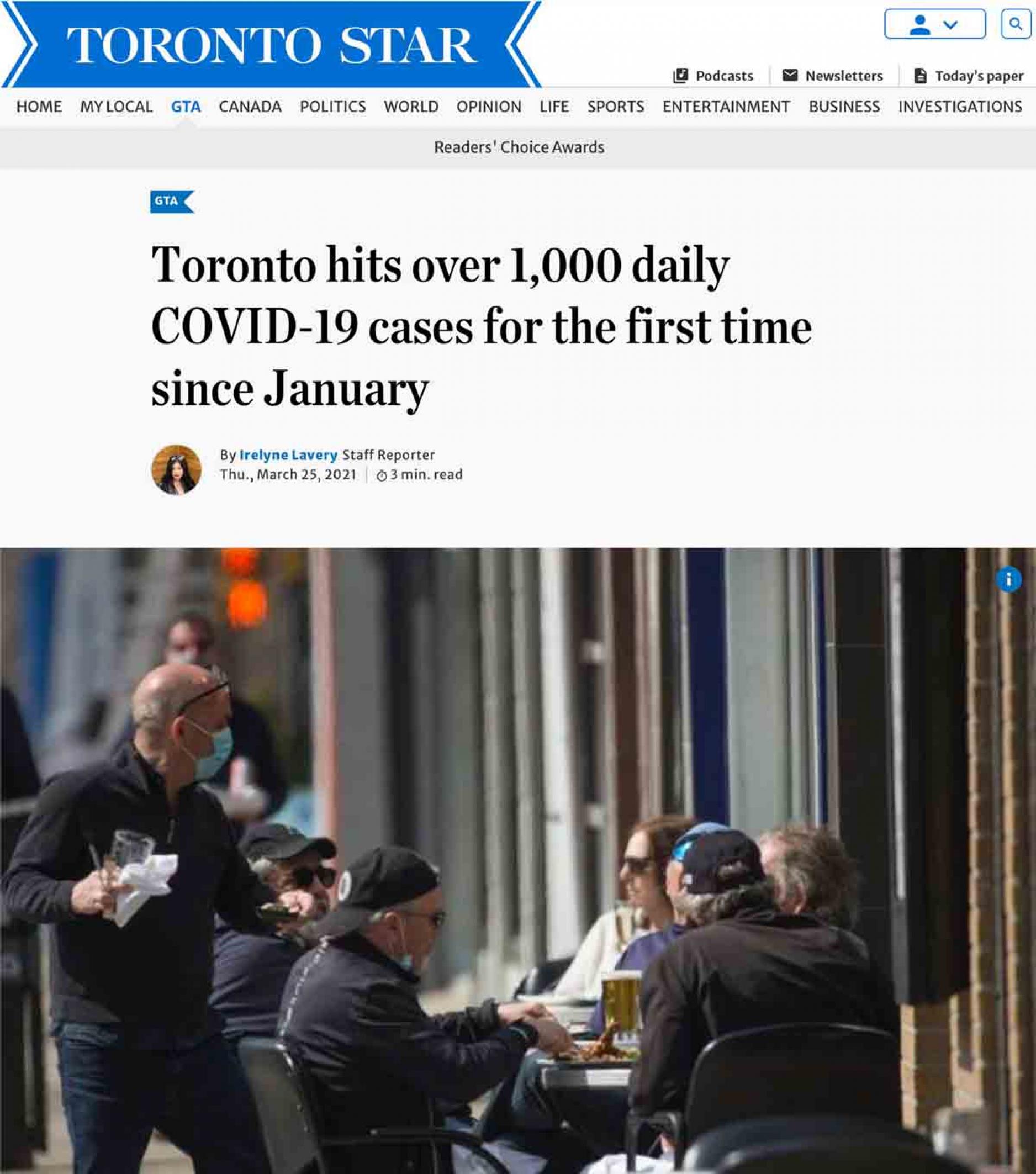 Long of the short, Mr Furness has ulterior motives, and seeks to drive Ontario into the ground. Communism is great for fixing that though, right?
As an aside, Mr Furness spouts his prognostications, and the Mockingbird Media swallows it and regitates it through TheStar, CNN, BlogTO, et al... What a fucking joke.
Copyright ©2021 Canadian Broadcasting Corporation, All Rights Reserved.
Disclaimer: Media copyright ©2021 Canadian Broadcasting Corporation, all rights reserved. Clip mirrored without editing used by virtue of the Fair Dealings and Usage provisions of the Canada Copyright Modernization Act (2012) and subsequent amendments. As such, if you've got concerns and wish to prevent us from educating the public about the rampant Predators in Canada, you are welcome to contact us or serve us a really poorly constructed Notice of Action at LAWSUIT and we'll get in touch with your counsel.
---
This was a bit of propaganda spewing from CBC that crossed my feed... This is quite evidently information warfare, and CBC was the first to use questionable methods.
Remember that. Remember us.