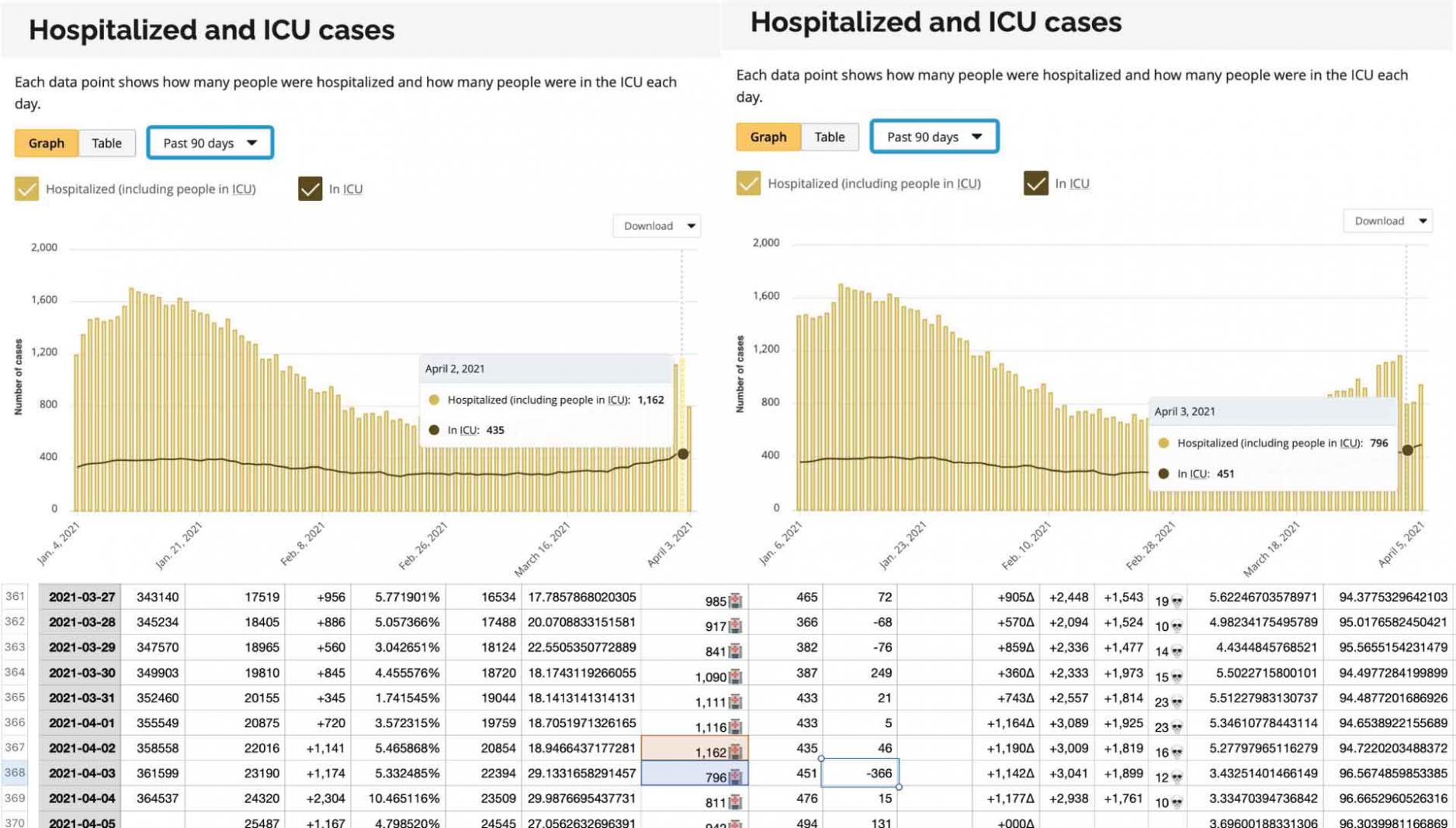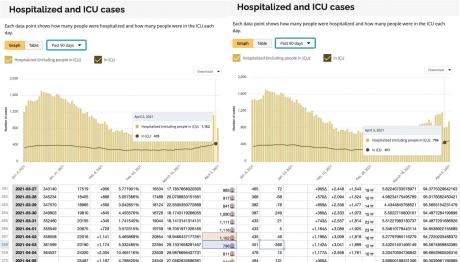 Remember how the whole premise of the lockdowns and the inherent fear that the ever-growing (never shrinking) case numbers? Well, statistics don't lie, unlike Irelyne Lavery and  Mr Colin Furness, PhD.
Well, let's watch the count of cases:
So, what happened between April 2nd and April 3rd that saw 366 (almost a third of admitted patients at that time) of the devastatingly high COVID-19 hospitalized patient-caseload that means we need to head into another lockdown?
They're conflating "active cases" who are forced into solitary confinement without counsel, without habeas, without the right of appeal, and for an indefinite sentence.
This is all done extra-judicially. It's unlawful forcible confinement, which some people might say is kidnapping and sexual assault with a penetrative diagnostic device.
I dare say, fuckery is afoot. 
---
Note to self: Look into the disproportionate 32% of patients removed from the records.. it may have been another attempt at rattling the public with scary numbers. It may also coincide with their actually having backed off pushing the PCR cycling to 38...